"Dr Jenkins is Engaging, Trustworthy, Compassionate, Intelligent"
Connections make dreams come true - Early in her career as a Summer Camp wilderness counselor and as an Elementary School Classroom Teacher she quickly realized that her calling was to support the social emotional lives of Kids. In 1995, e
arning her Masters in Counseling working elementary schools and while at a large middle school in Los Angeles, the news of Columbine tragedy rocked her world. In 1999 she founded
TeensforHumanity
™, a nationally recognized youth violence and bullying prevention organization. Honored by Teaching Tolerance magazine she was a trainer at the Museum of Tolerance "Teach the Teachers" promoting racial unity and increasing peacemaking efforts for children.
Dr. Jenkins presented her research on adolescent counseling at conferences and conventions across the United States.
In 2001 she began teaching graduate level courses training future counselors and psychologists at Azusa Pacific, California Lutheran, and La Verne Universities. In 2003 Jennica Jenkins obtained certification as a school trauma and loss specialist and she has directed numerous clinically based student assistance programs. Dr. Jenkins also served as a Fema crisis counselor after the Northridge earthquake and southern CA fires. Jennica Jenkins has been sought out to assist in crisis response efforts after numerous campus tragedies across California.

In 2005 Jennica earned her doctorate degree in Psychology. In 2006, she and her husband and relocated to Placer County where she resumed her work with teens as an intervention counselor for the Roseville Joint Union High School District where she was awarded the 2008 Excellence in Education Award for her intervention counseling programs.
Currently, Dr. Jennica Jenkins is a Licensed Professional Clinical Counselor in Placer County CA the owner and clinical director of Blue Sky Counseling center. She also served as part of the counseling faculty and the Program Coordinator for the CalMHSA Mental Health Grant at Sierra College in Rocklin CA. She obtained her professional counseling licenses in Colorado and Nevada and started an online TeleHealth based parenting support community "Happy Kids Parenting". In 2012 she founded the Blue Sky Counseling Center pediatric mental and behavioral health services providing psychotherapy to children, teens, and families in Placer County for over ten years.
Dr. Jennica Jenkins combines her clinical experience with her years in education benefit children, teens, and adults so they can achieve success at home, socially and at school/work. She has therapeutic experience with individual children, pre-teens, adolescents, and adults. Jennica Jenkins has experience with multi-diverse client needs, she is open and accepting of all humans regardless of similarities or differences.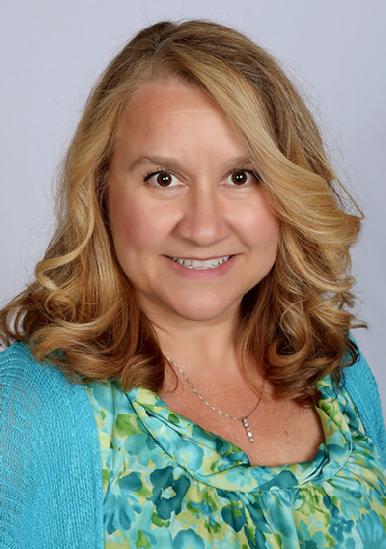 Dr Jennica Jenkins
Education
Psy.D Doctor of Psychology, CCU, Santa Ana, 2005
MA Counseling and Guidance, Point Loma Nazarene University, 1995
B.S. Elementary Education, Sociology, Music, George Fox University, 1991
Licensure
Licensed Professional Clinical Counselor #26 California Board of Behavioral Science
Licensed
Professional Counselor
#6072 Colorado
Licensed Professional Counselor in Nevada 2021


Credentials/Certifications
Board Certified Professional Counselor American Psychotherapy Association #15328
Certified Educational and Vocational Guidance Practitioner EVGP#11003
Credential
PPS School Counseling #50164430 CTC
School Trauma and Loss Certification 2003
Nationally Certified Mental Health Counselor Exam Pass # 275107 Nov.2010
Nationally Certified Counselor NCC#246002 April 2010
CA Registered Psychological Assistant PSB33543 May 2008-2010
CA Administrative Services Credential SSLA Oct 2006
Nationally Certified School Trauma and Loss Specialist May 2003
CA Pupil Personnel Services: Professional School Counseling #101149475 and 101150304 Dec. 1995
CA Multiple Subject Teaching Credential #101150095 Dec. 1995
Professional Associations Past and Present
American Psychological Association Division 17 Counseling Psychology Member No: 00227055
American Mental Health Counselors Association member number 33762582
Asssociation for the Coordination of Counseling Center and Clinical Services
Association for Child and Adolescent Counseling
Sacramento Valley Psychological Association
California Association for Licensed Professional Clinical Counselors
Society of Clinical Child and Adolescent Psychology Division 53
American Counseling Association
American School Counseling Association
International Association for Education and Vocational Guidance
Institute for Trauma and Loss in Children
American Mental Health Counselors Association
Awards and Accolades
Placer County Youth Advisory GABY 2009 for Summer Bridge Counseling Leadership
2008 Excellence in Education Award, Roseville Joint Union High School District
California Counselors Association 2008 Conference Cruise Speaker
2007 School Counselor of the Year Nomination, American School Counselors Association
Honored on the Wall of Tolerance National Human Rights Museum, Alabama 2005
GOLDEN BELL Award 2003 - honorable mention, California School Boards Association
Museum of Tolerance "Teach the Teachers" workshop leader 2002
Teaching Tolerance Southern Poverty Law Center "Peace Day 2000" grant recipient
Burbank Guidance Council President's Award 1996 and 1998 BUSD
Roseville BEST Psychotherapist, Counselor, Clinical Director, Counseling Center 2013-2022
Website powered by Network Solutions®